GUIDELINES & RULES
Whether you are a newcomer to Mallard Haven or a veteran camper, all guests must make safety their first and highest priority. Haven Ministries is committed to preserving the land at Mallard Haven and keeping it, as far as possible, in its natural condition.
SAFETY FIRST
Whether you are a newcomer to Mallard Haven or a veteran camper, all guests must make safety their first and highest priority. Camping may involve use of the ponds, fire circles, hiking in hilly areas, exploring near the wooded areas, and exposure to plants, insects, and animals that usually are not found in urban areas.   A variety of snakes are present and everyone must be vigilant at all times. Take special care to watch small children.  Especially in warm weather, snakes may be slightly more aggressive and abundant.  In cold and extreme hot weather, they may not be quite so visible and present. Guests are responsible for their own insurance, and by signing the reservation contract waive all right of action against Mallard Haven and Haven Ministries.. Please read carefully the safety information and other rules and guidelines on this web page, and read and follow all notices posted in the facilities.
Fires: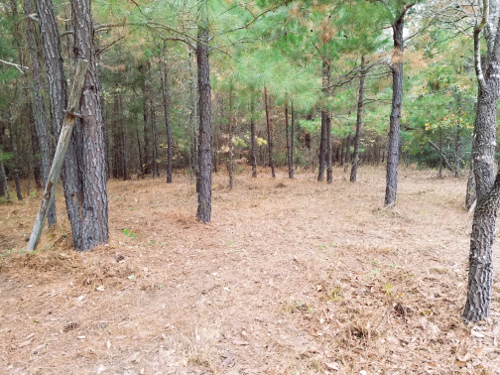 Wood is provided for use at designated fire circles and for use in wood burning stoves. You may also gather your own wood for fire pits and fire rings..  All fire preparations must be conducted or supervised at all times by adults. Do not build a fire larger than you can control.  Fires may only be built in designated fire circles and fire pits.  Due to the thick wooded areas, this is an absolute rule that must be followed by all persons.
Hiking:
Mallard Haven is a hilly and thickly wooded area with deep cuts, small ravines, and other obstacles. Caution is necessary to avoid slipping or falling when hiking on trails or roads. Log walking is dangerous and should be avoided.  Due to a variety of wildlife, visitors are urged to always stay on clearly-defined paths.
Emergencies:
In case of an emergency, guests may use the telephone provided in the Mallard Haven cabin or at the other locations on the property.  Cellular service may not work in low areas, so visitors are encouraged to seek high ground for cellular service.    911 service is provided through Anderson County.  The mailing address is serviced by the Post Office in Grapeland, Texas (Houston Country.)  The telephone number of Mallard Haven is posted next to the telephone, along with other emergency numbers for poison control, electrical outages, etc. You will be notified as to the location of the site manager upon check-in.
Firearms and Weapons:
Please leave them at home! Including paint ball and air-powered guns. There are exceptions to this rule in individual circumstances, but must be approved in advance.
Fishing:
The pond adjacent to the cabin is stocked with bass, talapia, perch, and catfish, as well as other varieties.  The pond is for the enjoyment of children and adults, but we respectfully request that you do NOT keep the fish, but throw them back for future visitors.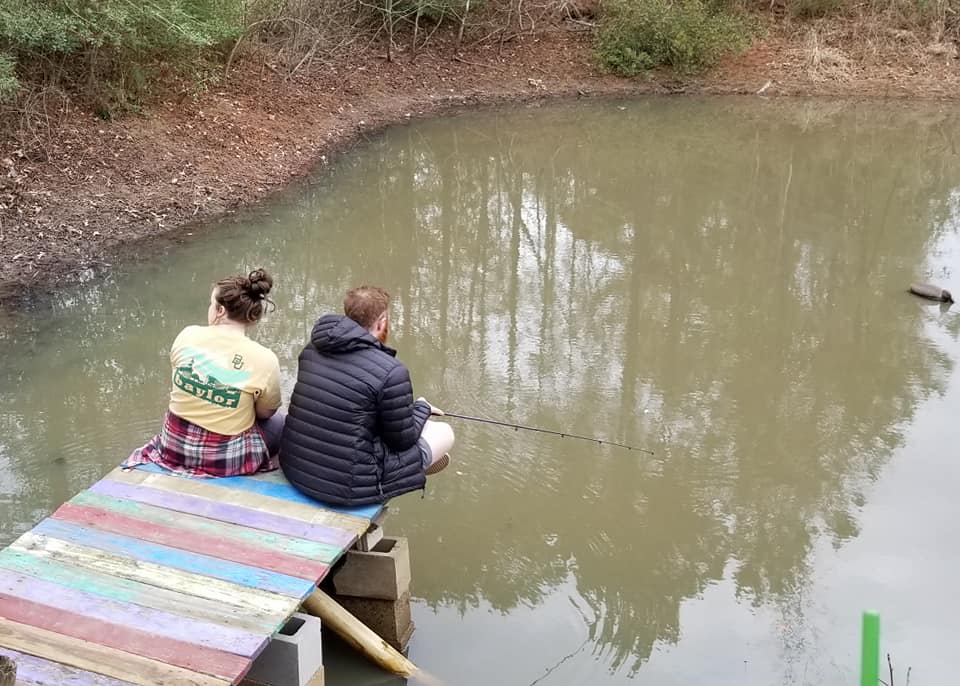 Ducks, Chickens, Cows, Horses, etc:
We have a variety of domesticated animals which are cared for and fed on a regular basis.  The ducks and fish at the cabin pond may be fed, but please do not chase them or harm them in any way.  The cows and horses MUST be left entirely alone.  Special arrangements for horseback riding may be made on an individual basis under special circumstances.
Smoking, Drugs, and Alcohol:
Mallard Haven fishing cabin is a smoke-free and drug-free facility. Smoking is discouraged on the property and is allowed only at fire rings and the parking area. Butts are litter, so dispose of appropriately. Use of drugs on property will not be tolerated or allowed under any circumstances and is cause for immediate expulsion and loss of any payments and security deposits.  While alcohol is discouraged, limited use of beverages is allowed if guest takes full responsibility for clean-up and accidents.
Creeks and Ponds:
There are several spring-fed ponds and run-off ponds.  Except for times of drought, these have an abundance of water.  These provide water for wildlife as well as our own animals.  Occasionally, a small creek will run through a section of the camp if the rainfall is exceptional.   If there is substantial rain, flash flooding can occur. All guests must exercise caution and avoid going near the ponds whenever rain is falling or has recently occurred.
Animals/Pets:
Animals are welcome at Mallard Haven.  However, you must control them.  There is an abundance of wildlife that can be a threat to small animals .  It is advised to leave your pets at home unless you control them on a leash or in a crate.  Very small animals may be taken inside the cabin, but clean-up will be required.  Exception:  Helper animals are allowed to accompany their owners. Other special arrangements may be necessary from time to time and will be addressed on an individual basis.  Please note that the property and neighbors' properties have dogs that have free run of the property, are not threatening or dangerous, and will want to lick you and jump on you for attention.  If this is a major problem for our guests, we should be informed in advance of your visit.
Parking:
Guests must park near the cabin and  entrance.    Driving past the cabin area is NOT permitted except under pre-approved circumstances.  A golf cart is available for special situations if necessary.  (Campers using the remote sites may drive their vehicles close to their camping area.)
Accessibility:
Mallard Haven is quite hilly and thickly wooded.  There are no paved roads. Access for anyone with a disability can be quite a  challenge. The facilities are old and the restrooms have not been updated. However, the fishing cabin is located on relatively flat ground.  . All guests considering use of Mallard Haven should inspect the facilities before making a decision and this especially applies to guests with disabilities.